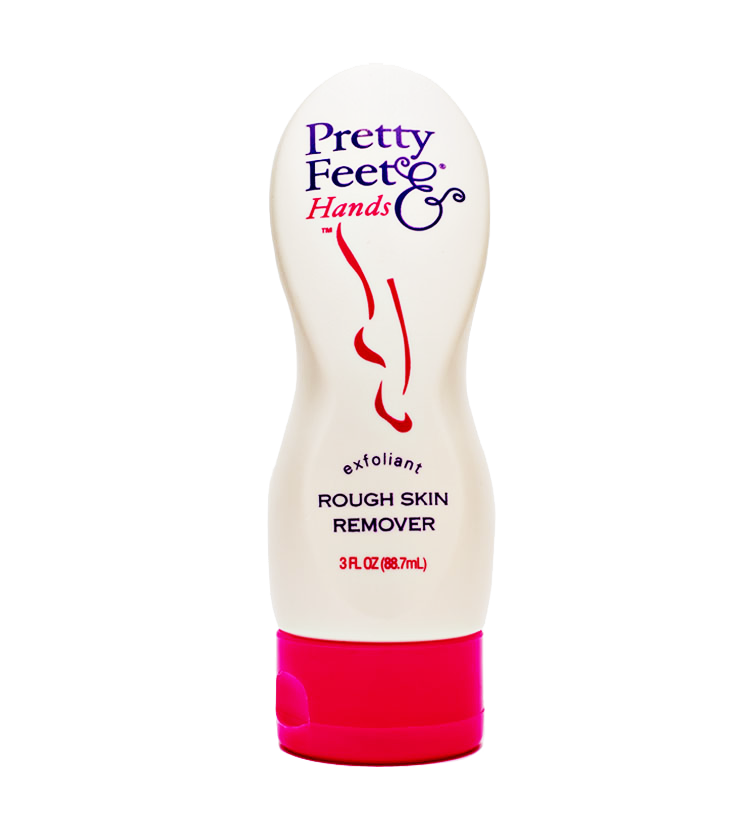 Soft, sensuous skin is just waiting to be uncovered on your feet, hands and other dry problem areas. Without abrasives or harsh chemicals, Pretty Feet & Hands Rough Skin Remover gently exfoliates to reveal smooth, new skin. Your skin's condition improves with each use of Pretty Feet & Hands Rough Skin Remover.
Manufactured in USA for B.F. Ascher & Co., Inc.
Gentle exfoliant
Safely removes rough, dry skin
Renews skin's natural softness
Gluten free
Buy in Store
ingredients
Water, paraffin, magnesium aluminum silicate, palmitic acid, stearic acid, triethanolamine, methylparaben, propylparaben, fragrance.
directions
Shake well then dispense a nickel-sized amount into your palm. Apply the product over the area of dry skin and rub thoroughly until flaky (10-20 seconds). The friction created by rubbing will gently remove the dead skin. Rinse or wipe off to reveal your soft, new skin underneath. Follow with a moisturizer.
uses
Exclusive formula gently exfoliates dry, flaky skin for incredibly soft, silky smooth feet and hands.
warnings
Skin should be clean and dry for best results. Use before moisturizing.
precautions
Store tightly capped at 59°-86° F.
availability
Pretty Feet & Hands Rough Skin Remover is available in a 3 fl oz bottle.